A presentation tool built for clients, not design teams. The majority of existing prototyping tools were designed to simplify the designer-to-developer handoff process. Drafty was launched to solve a problem we had at the agency: presenting to clients. It's a tool that doesn't require any learning learning curve, and one that empowers design teams to present work. Clients, or external stakeholders can easily browse through pages, provide direct feedback, and sign-off when ready.
I was responsible for market research, strategy, visual design, UX, usability and launching this product.
​​​​​​​
Drafty was built as a commercial product from the beginning. In the early testing phase, the feedback was so positive that we decided to invest our own equity into this idea. Drafty had to look different, approachable, trustworthy and reliable. The website is a one pager experience with an interaction twist making it feel alive and dynamic—almost like a presentation.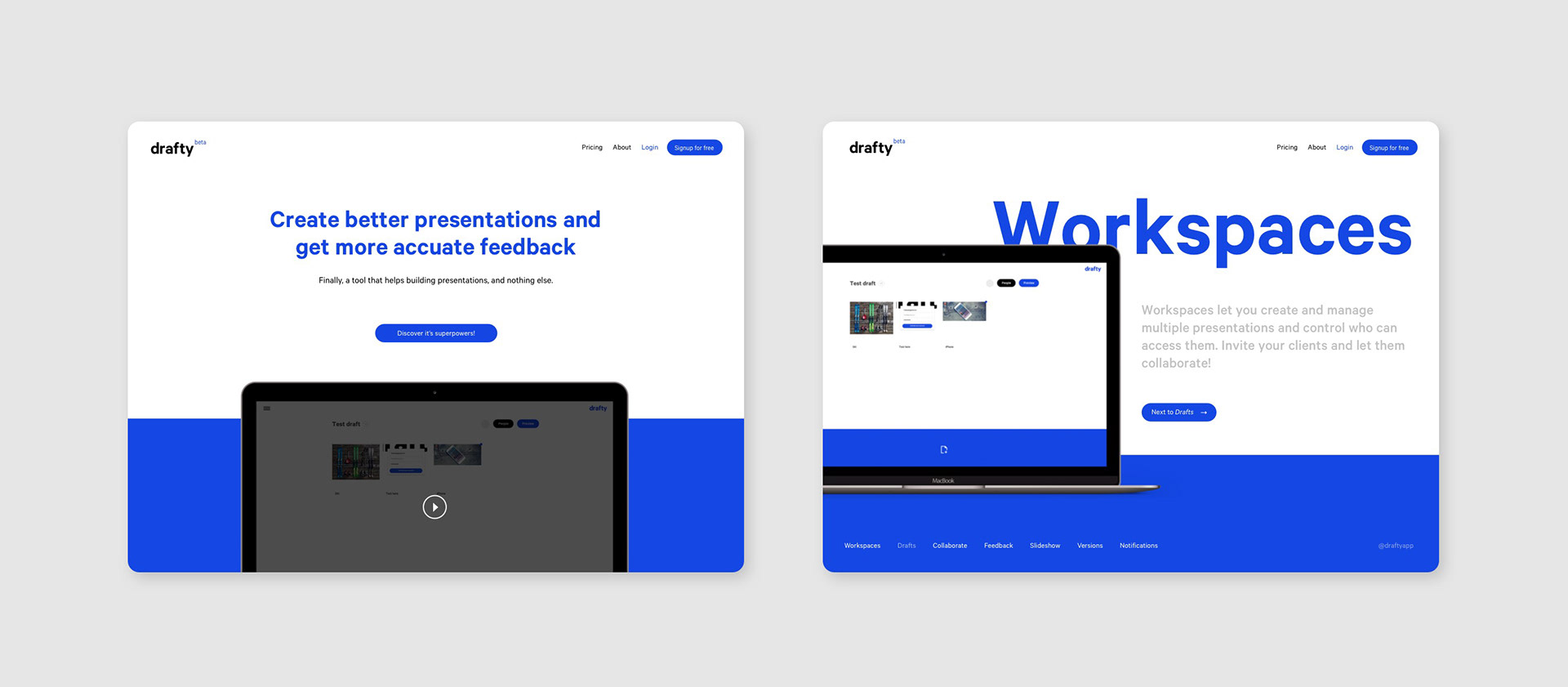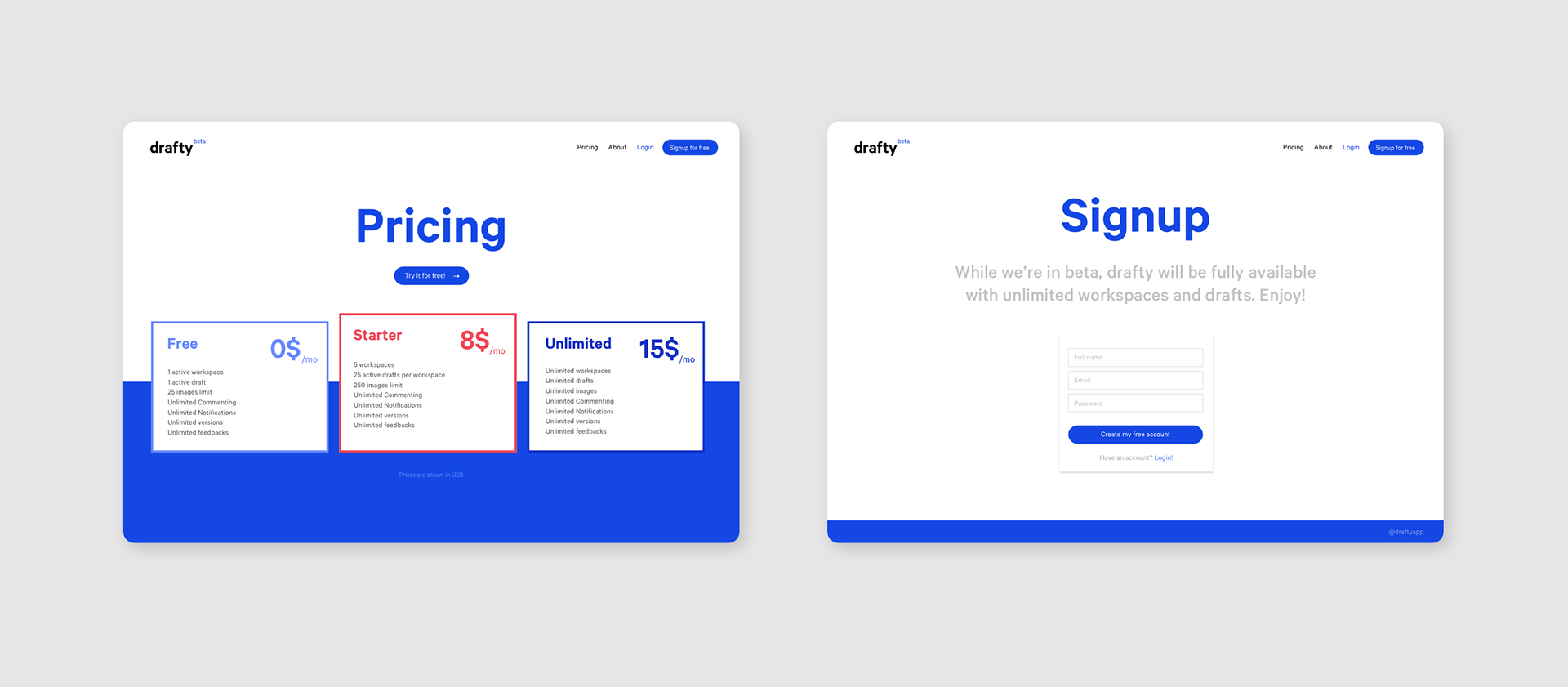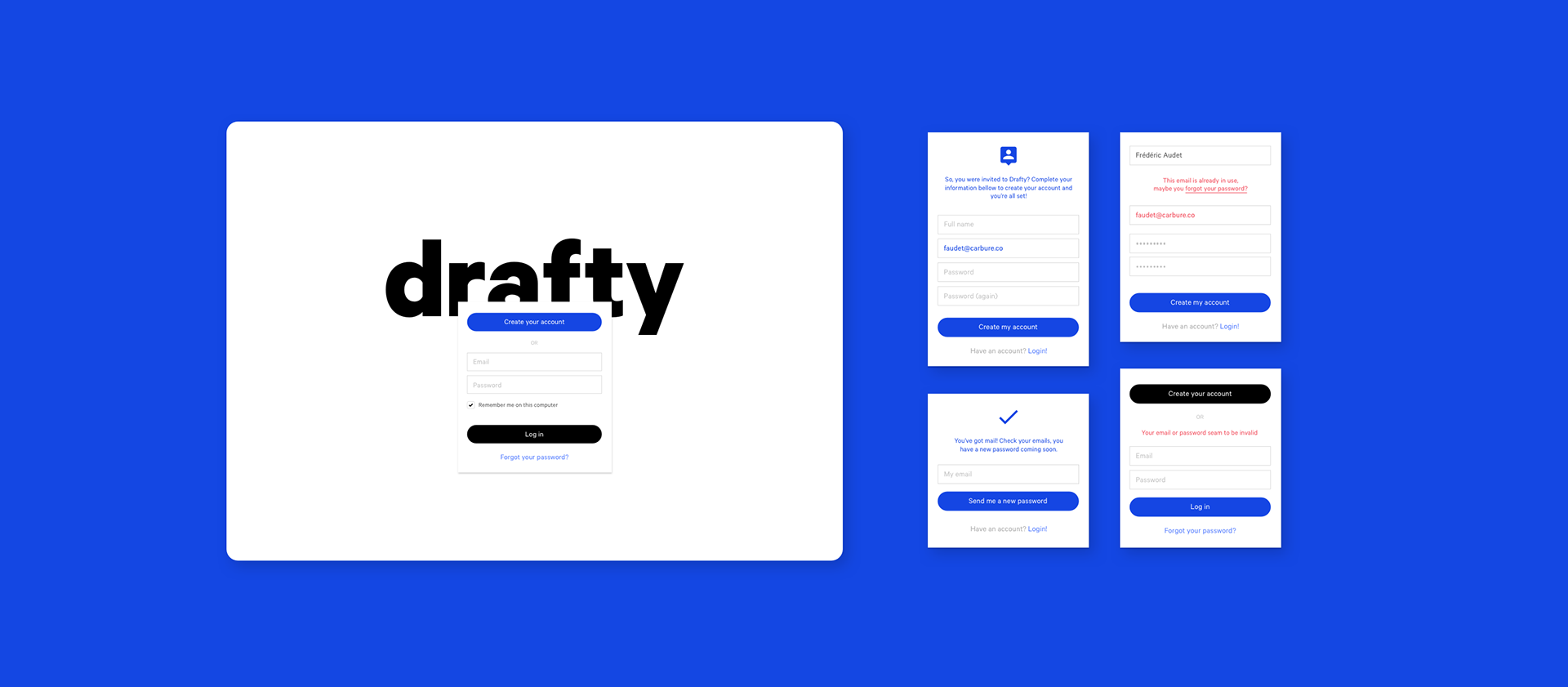 We created, and used an early prototype at the agency to help us get insights and valuable feedback from clients, designers and other agencies. After testing the alpha version for several months, we understood better the problem(s) waiting to be solved and started exploring a higher fidelity version.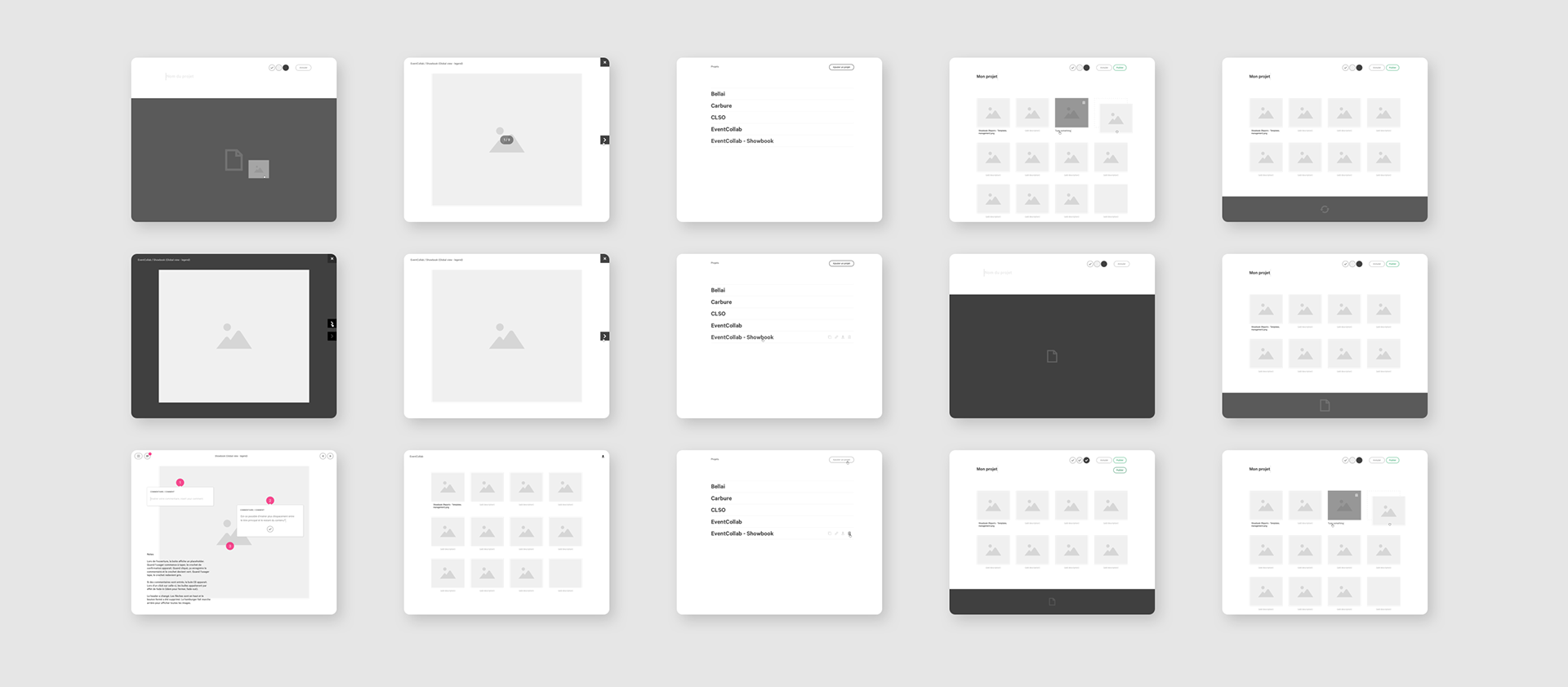 Giving design team the flexibility they need; workspaces can have an unlimited amount of drafts (presentations). They let you create and manage multiple presentations and control who can access them with user-specific permissions. Invite your clients and let them collaborate!​​​​​​​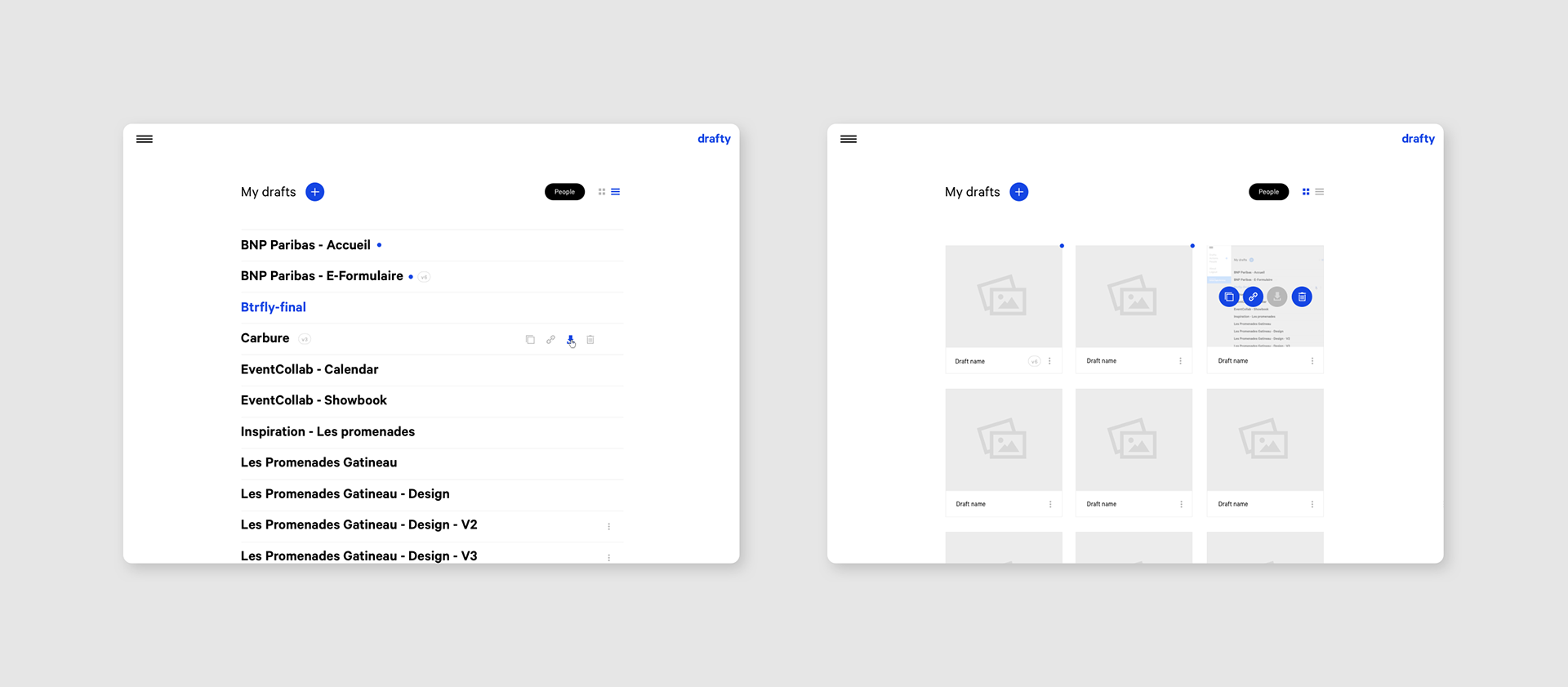 They are the foundation of your presentations. Create as much as you want and your work in saved in realtime. It's made to be simple and quick. Apply background colors, a mobile device overlay, drag-and-drop and rename your slides on-the-fly.​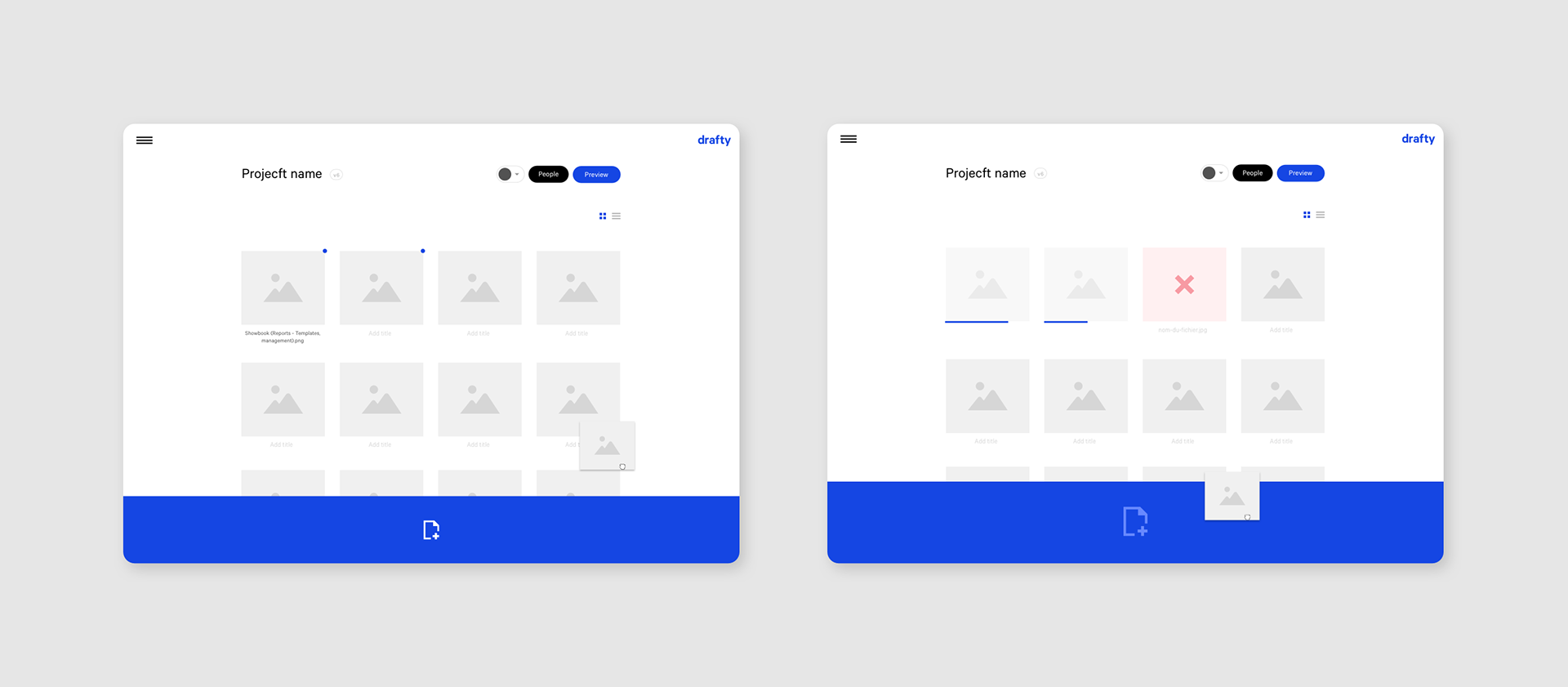 Turn user feedback into a to-do list, mark comments as completed and keep track of everything in the activities section. Invite your clients or colleagues and start collaborating—user permissions are built in to let you share your work in drafts or workspaces in a blink!